Birnbaum im Lesachtal
Malerischer Bergbauernhort auf 957m
Halb auf einer Terrasse, halb am Hang gelegen, bietet die Siedlung ein malerisches Bild mit Ausblick auf die gegenüber gelegenen Orte Nostra und Wodmaier, wie auch ins wildromantische Wolayertal und auf die Plenge. Birnbaum eignet sich bestens als Ausgangsort für zahlreiche Wanderungen.
Eine besondere Auszeichnung für Birnbaum stellte im August des Jahres 1908 der Besuch des österr. Thronfolgers Erzherzog Franz Ferdinand dar, der von hier auf die Gemsenjagd ins Wolayertal ging. Der Wolayersee mit der bewirtschafteten Hütte ist ein beliebtes Wanderziel und ein "must" für jeden Bergfreund!
Location and how to find us
The Lesachtal holiday region lies in the Austrian province of Carinthia, directly next to the Italian border.
Plan your journey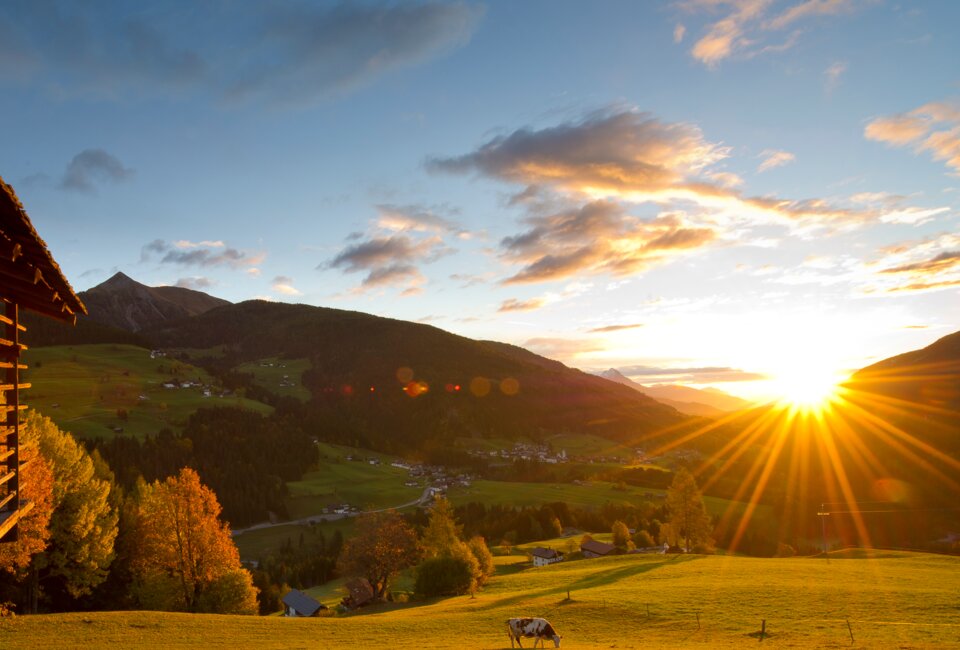 What do you want to discover?