VIRGIN MARY PILGRIMAGE ROUTE
FROM ST. MARY'S CHURCH TO ST. MARY'S CHURCH
The Pilgrimage Church of Maria Rojach in the Lavant Valley is the starting point of a very special hiking trail. The Virgin Mary Pilgrimage Route starts from there and meanders over 266 kilometres through the region. The destination is the famous Basilica of Maria Luggau in the Lesachtal Valley.
There is plenty to discover along the route: In addition to lush green meadows and romantic forests, the most impressive features are - as you would expect - the numerous St. Mary's Churches that line the route.
A total of 14 large and two small churches, including the Basilica of Maria Loreto in St. Andrä, invite hikers to pause for a while. Information about the individual buildings is provided by a total of fifteen panorama panels with overview maps and detailed information.
Did you know? The Virgin Mary Pilgrimage Route is best walked in ten daily stages, each 16 to 32 kilometres long. At the end of each day's stage, a cosy accommodation awaits the tired hiker.
search and book
Your accommodations in the Lesach Valley. Whether private rooms, holiday apartments on the farm, guest houses or hotels - here you can quickly and easily find available rooms including prices, equipment, pictures, etc.
Location and how to find us
The Lesachtal holiday region lies in the Austrian province of Carinthia, directly next to the Italian border.
Plan your journey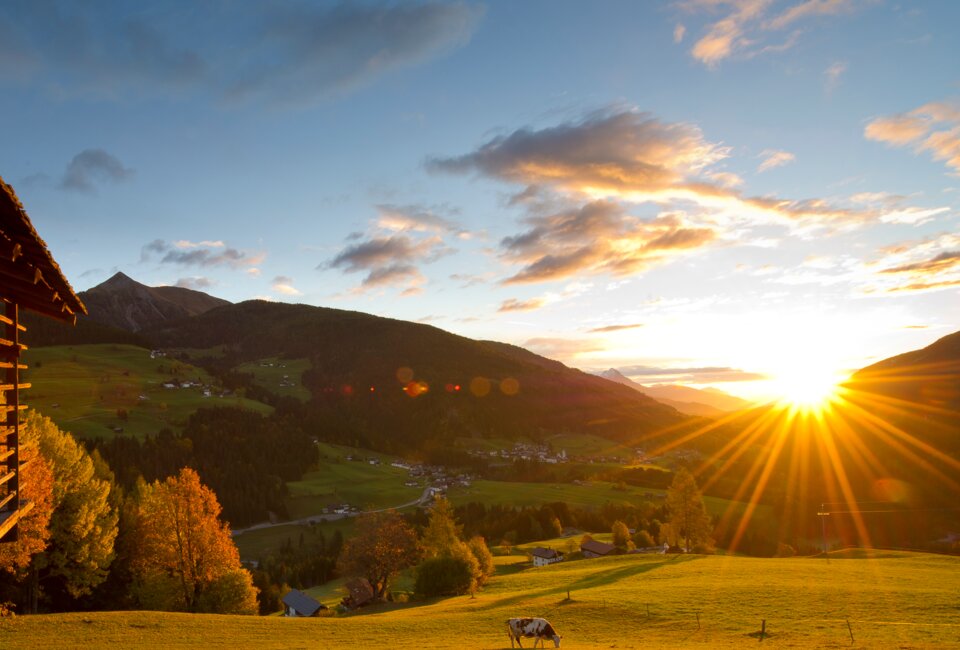 What do you want to discover?