THE LESACHTAL VALLEY FOR PILGRIMS
It doesn't always have to be Spain! Far away from Santiago de Compostela, the Lesachtal Valley is also a wonderful place to walk in the footsteps of saints. The World of Mountains & Lakes offers you several pilgrimage opportunities.
Die Wallfahrt in Maria Luggau
Bewegende Geschichte
1513 ist der armen Bäuerin Helena im Traum die Gottesmutter erschienen und hat ihr aufgetragen, eine Kirche zu Ehren ihrer zu errichten. Da ihr diese Traumvision keine Ruhe lies, stellte sie die "Echtheit" auf die Probe und entzündete im Acker eine Kerze, welche trotz Gewitter und Wind 3 Tage lang nicht erlosch. Dies war der "Beweis" dafür, dass der Traum echt war und Helena lies eine Pieta der Gottesmutter anfertigen. Nachdem erste Wunder geschahen, sprach sich dies schnell herum und immer mehr Pilger besuchten Maria Luggau, wo an der Stelle des ersten Bildstocks bald eine größere Kirche und folgend die heutige Basilika gebaut wurde - trotz des damaligen oft vorherrschenden Wiederstands der Bauernschaft...
Entstehung der Wallfahrtsgeschichte
Das Bildstöckl im Lesachtal
Das Historische Weihespiel "Das Bildstöckl im Lesachtal" von Thomas Tiefenbacher erzählt die Geschichte der Entstehung der Wallfahrt in Maria Luggau...
Weitere Infos zur Wallfahrt findest du hier (klicken)
Termine 2023
05. AUG | 14. AUG | 15. AUG | 19. AUG | 02. SEP | 24. SEP | 08. OKT
Infos und Kartenreservierung bei Albert Tiefenbacher - Tel.: 0043 (0) 664 / 4803612
search and book
Family-run guesthouse or traditional inn. 4*S hotel or perfectly equipped holiday apartment. No matter what you prefer – the Lesachtal valley offers the perfect accommodation for every taste.
Location and how to find us
The Lesachtal holiday region lies in the Austrian province of Carinthia, directly next to the Italian border.
Plan your journey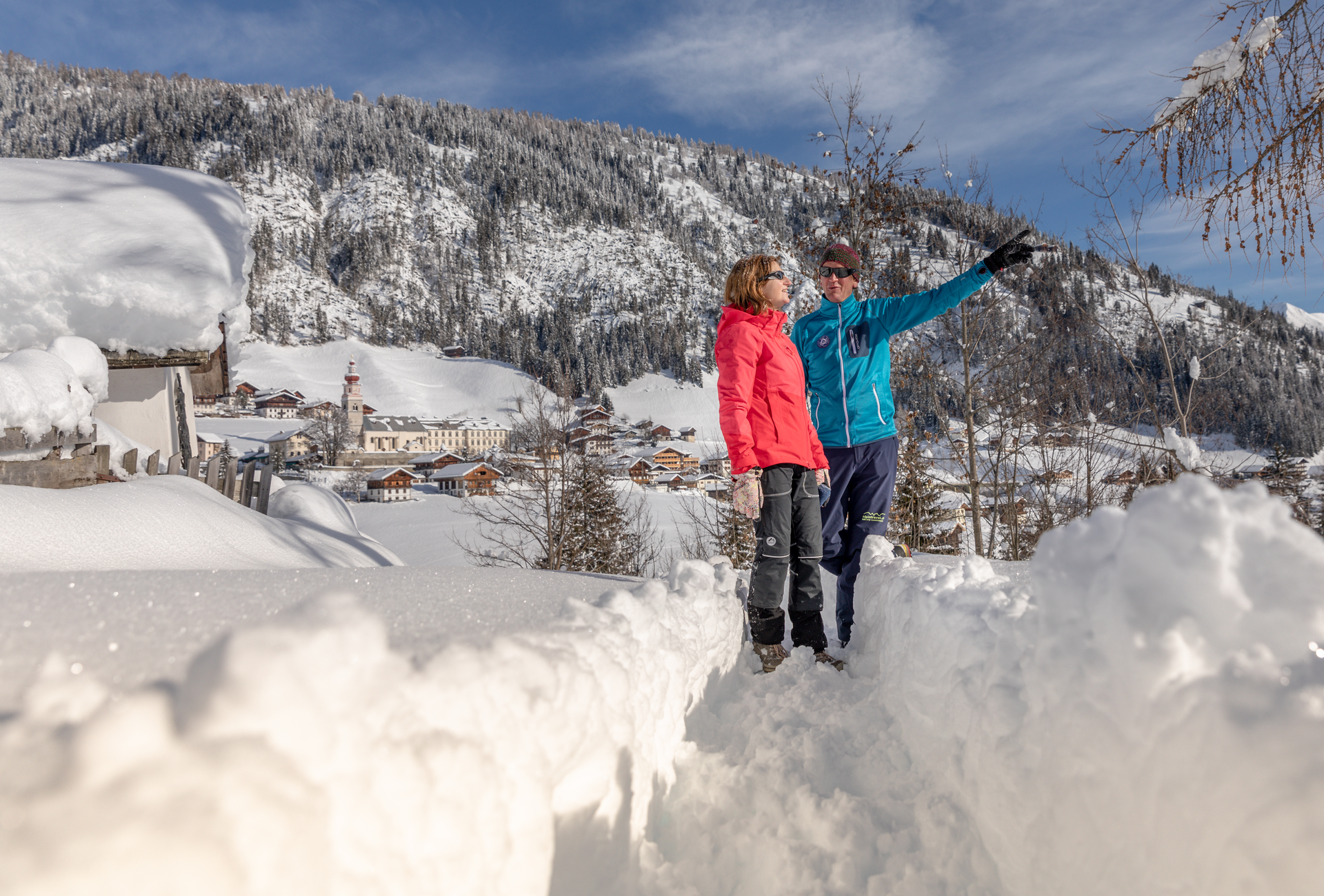 What do you want to discover?