DAs Lesachtal
Alpines Hochtal, bäuerliche Kultur, gelebte Tradition
ausgezeichnet naturbelassen
Wilkommen im Lesachtal
Eingebettet zwischen den Karnischen Alpen im Süden und den Lienzer Dolomiten im Norden liegt das Lesachtal - ein alpines Hochtal und Urlaubsparadies der besonderen Art. Das Tal zieren steile Sonnenterassen mit anschaulichen Bergbauernweilern, welche bis auf rund 1400m hinaufragen. In jedem dieser Weiler stehen Bergbauernhöfe, Kapellen, landwirtschaftliche Nebegebäude, welche allesamt eine idyllische Symbiose einer romantischen Kulturlandschaft ergeben.
ausgezeichnet Naturbelassen
Impressionen 
Location and how to find us
The Lesachtal holiday region lies in the Austrian province of Carinthia, directly next to the Italian border.
Plan your journey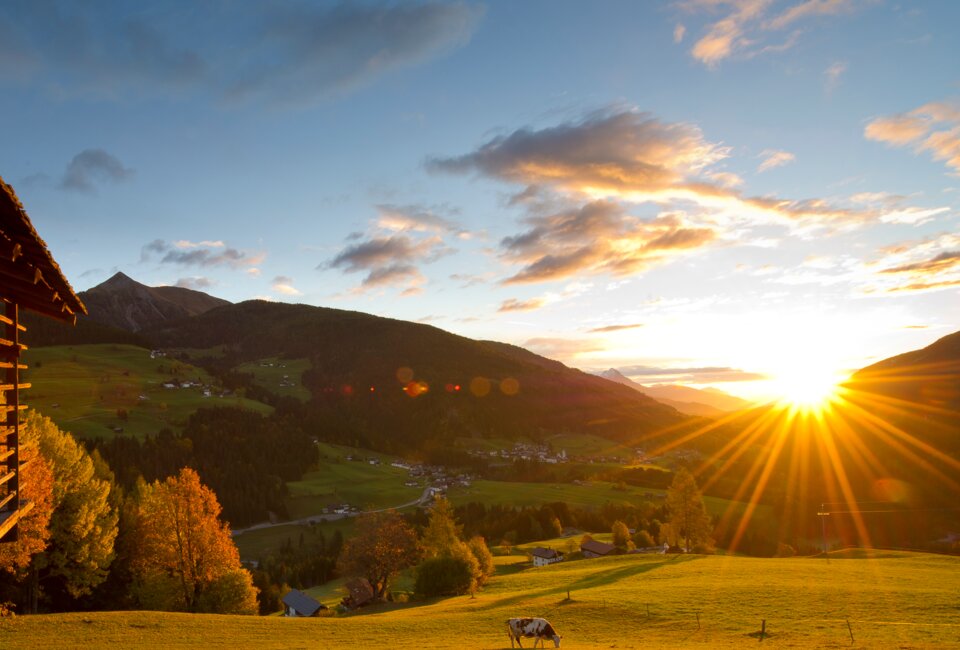 What do you want to discover?