Schneeschuhwanderung auf die Oberraster-Alm
Level of difficulty:
Easy
2.3 km

Distance

2 h

Duration

1433 vm

Lowest elevation

1652 vm

Highest elevation

220 vm

50 vm
Schneeschuhwanderung auf die Oberraster-Alm
Von Assing (Zufahrt über Liesing möglich) führt diese äußerst reizvolle Schneeschuhwanderung in Richtung Nord-Osten. Ausgangspunkt ist der oberste Bauernhof. Nach einem Anstieg verläuft der Weg relativ flach zur Alm. Der neu errichtete Forstweg kreuzt die Wanderroute zweimal. Abstiegsmöglichkeiten von der Oberrasteralm entweder über den Forstweg nach Oberring/Stabenthein, den Wanderweg Richtung Liesing ("Knappengrube") oder über den Forstweg zur Motalpe und weiter durch den Wald nach Assing.
A first glimpse
Some impressions of the tour
Location and how to find us
The Lesachtal holiday region lies in the Austrian province of Carinthia, directly next to the Italian border.
Plan your journey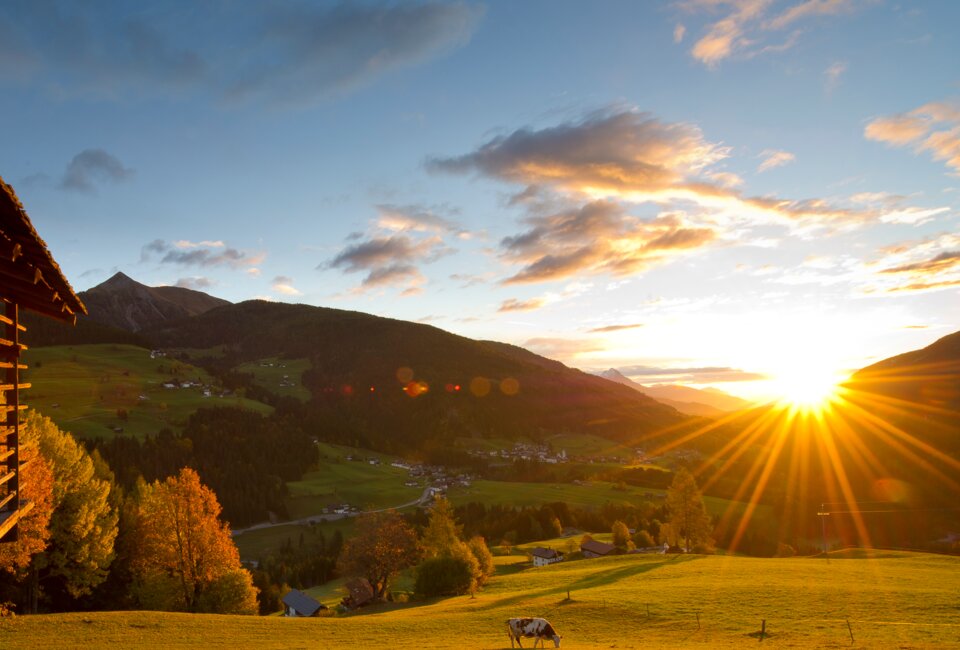 What do you want to discover?