Millnatzenklamm - Klettersteig
Level of difficulty:
Medium
1.6 km

Distance

2.3 h

Duration

1324 vm

Lowest elevation

1539 vm

Highest elevation

180 vm

180 vm
Millnatzenklamm - Klettersteig
Die Millnatzenklamm bietet einen wunderschönen und nicht allzu schweren Schluchtklettersteig in Talnähe. Die Schwierigkeit des Steiges ist bis auf eine Stelle C, mit dem Schwierigkeitsgrat B angegeben. Aufgrund des kurzen Zustieg, der angenehmen Länge des Klettersteiges und des einfachen Rückweges, ist die Begehung der Millnatzenklamm auch bei nicht ganz perfektem Sonnenschein möglich. Ganz besonders für größere Kinder ist der Steig eine tolle Herausforderung und ein wunderschönes Erlebnis.
A first glimpse
Some impressions of the tour
Vom Einstieg an der linken Bachseite geht man aufwärts bis zu einer Stufe vor der ersten Bachquerung und dem großen Wasserfall. Links vom Wasserfall verläuft die neue Steinbeißer-Variante, man geht dann nicht über die ersten Seilbrücke nach rechts sondern nach der Bachquerung an der Plattenwand empor und bis zur oberen Kante des Wasserfalles. Man kommt dann über die zweite Seilbrücke beim Doppelwasserfall und an einem Pfeiler aufwärts vorbei. Es folgt eine Bachquerung, danach beginnt leichtes Gelände welches zu einer Gehpassage wird. Man gelangt zum dritten Wasserfall, der nur am Ende eine kurze steile Passage hat. Leichter bzw. gehend erreicht man den vierten Wasserfall. Rampenartig geht es aufwärts bis zum Steigende.
Abstieg:
Der Abstieg erfolgt über einen Waldsteig zurück zum Ausgangspunkt.
Location and how to find us
The Lesachtal holiday region lies in the Austrian province of Carinthia, directly next to the Italian border.
Plan your journey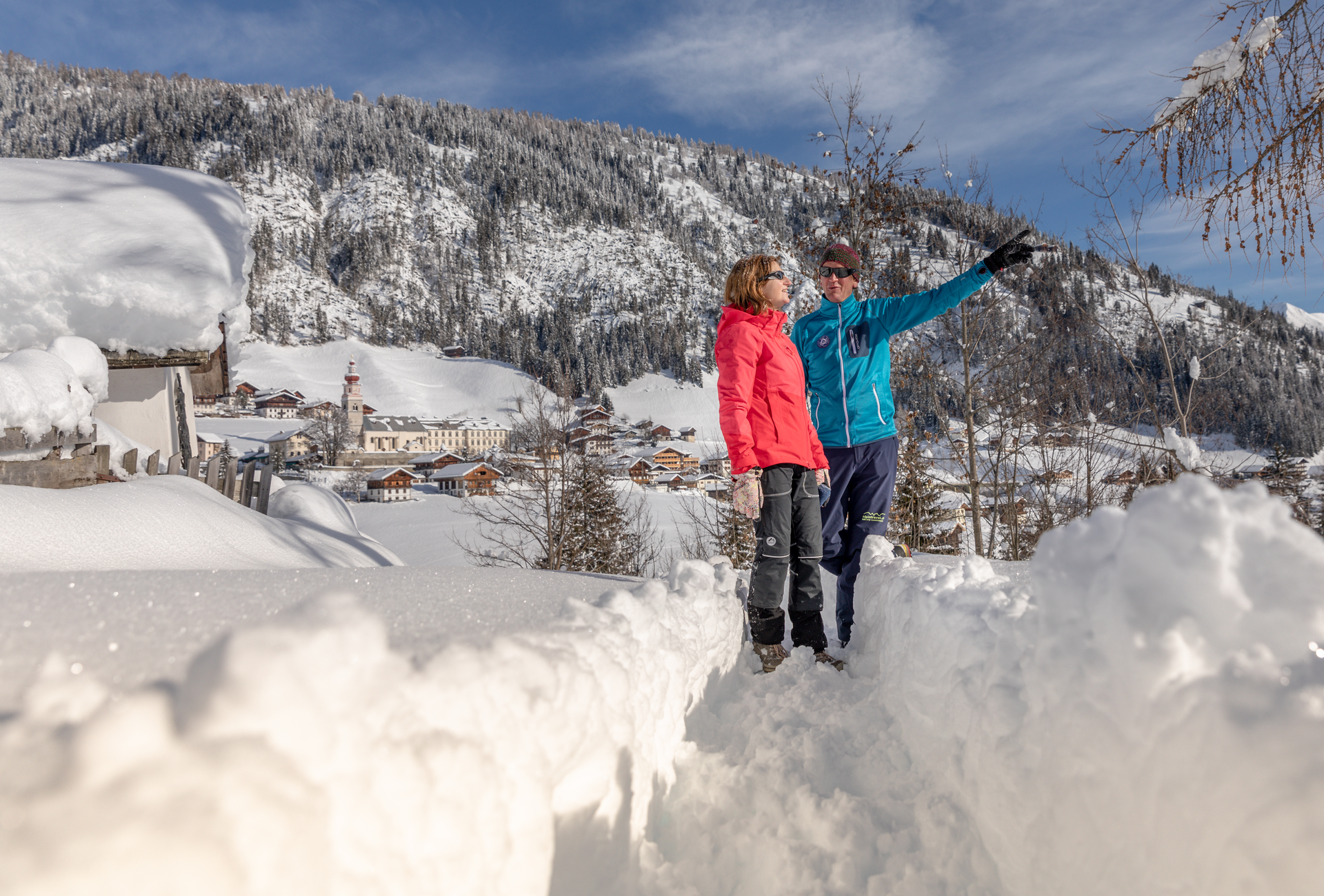 What do you want to discover?