Gailwanderung Liesing
Level of difficulty:
Easy
4.8 km

Distance

1.5 h

Duration

915 vm

Lowest elevation

1063 vm

Highest elevation

190 vm

183 vm
A first glimpse
Some impressions of the tour
Gehzeit 1 ½ Strd. = 3 Punkte
Will man keine größere Wanderung unternehmen, oder befällt einem zwischendurch einmal die Wanderlust, so bietet sich die Gailwanderung an. Diese Wanderung können Sie von Liesing (unterhalb der Kirche) oder im Liesingergraben (Kultur- und Freizeitanlage) beginnen. Sie wandern nun in Richtung Gailfluss bis zur Liesinger Gailbrücke (sogenannte Viehbrücke). Dort zweigen Sie nach der Brücke unmittelbar links ab und wandern der Gail entlang, überqueren den Kosenbach und gelangen nach kurzer Zeit zu einer Hütte. Dem Forstweg entlang kommen wir bald auf die asphaltierte Straße, biegen links ab und überqueren die Gail über die Niedergailer Brücke. Dann wandern wir etwa 200m weiter und nehmen bei der ersten Rechtskurve die Möglichkeit, die Wanderung über einen Feldweg abzukürzen. Sodann gelangen wir an die Bundesstraße und erreichen nach 1 km wieder die Ortschaft Liesing.
Diese Wanderung ist für jedermann empfehlenswert, da sie praktisch keine großen Steigungen aufweist und daher leicht bewältigt werden kann. Der Kontrollstempel befindet sich bei der Hütte vor dem Gailfluss.
Location and how to find us
The Lesachtal holiday region lies in the Austrian province of Carinthia, directly next to the Italian border.
Plan your journey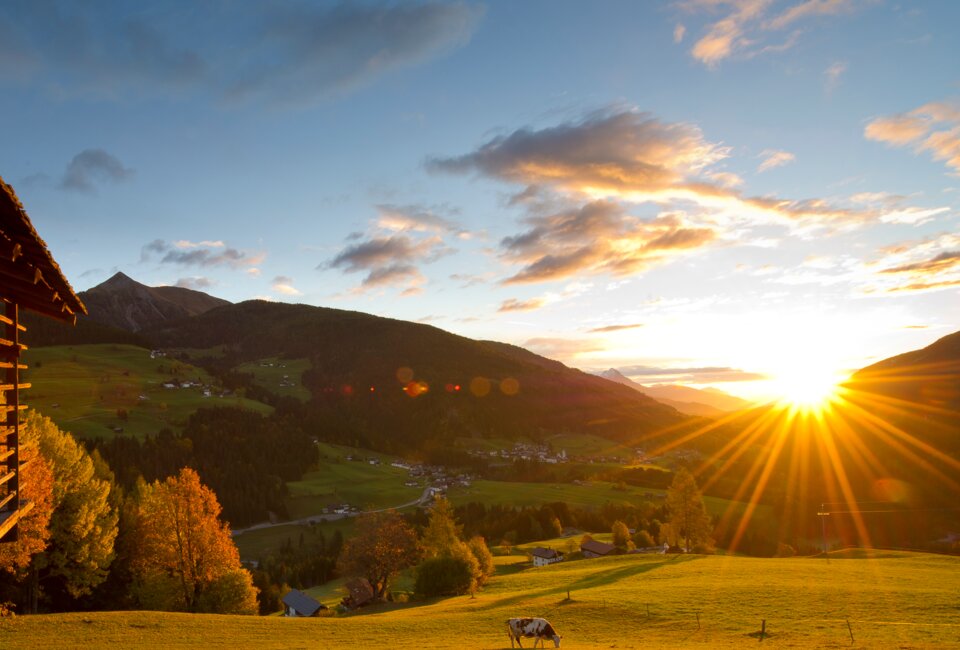 What do you want to discover?