Assing - Oberrasteralm - Lumkofel (2.287 m)
Level of difficulty:
Medium
9.5 km

Distance

4.3 h

Duration

1428 vm

Lowest elevation

2283 vm

Highest elevation

944 vm

944 vm
Assing - Oberrasteralm - Lumkofel (2.287 m)
Die Tour auf den Berg mit dem Doppelnamen kann man durchaus mit folgenden Überschriften betiteln:
Einsam und erlebnisreich. Unschwierig, wenn auch im unmittelbaren Gipfelbereich fallweise steil und steiglos. Gut markiert und beschildert. Natur pur, besonders im urwaldähnlichen Hochwald rund um den Grünkofel. Und mehr als 200 km Fernsicht vom Gipfel aus sind auch noch locker drinnen.
Also all` jene Voraussetzungen, die man sich von einer Bergtour insgeheim erwartet.
A first glimpse
Some impressions of the tour
Location and how to find us
The Lesachtal holiday region lies in the Austrian province of Carinthia, directly next to the Italian border.
Plan your journey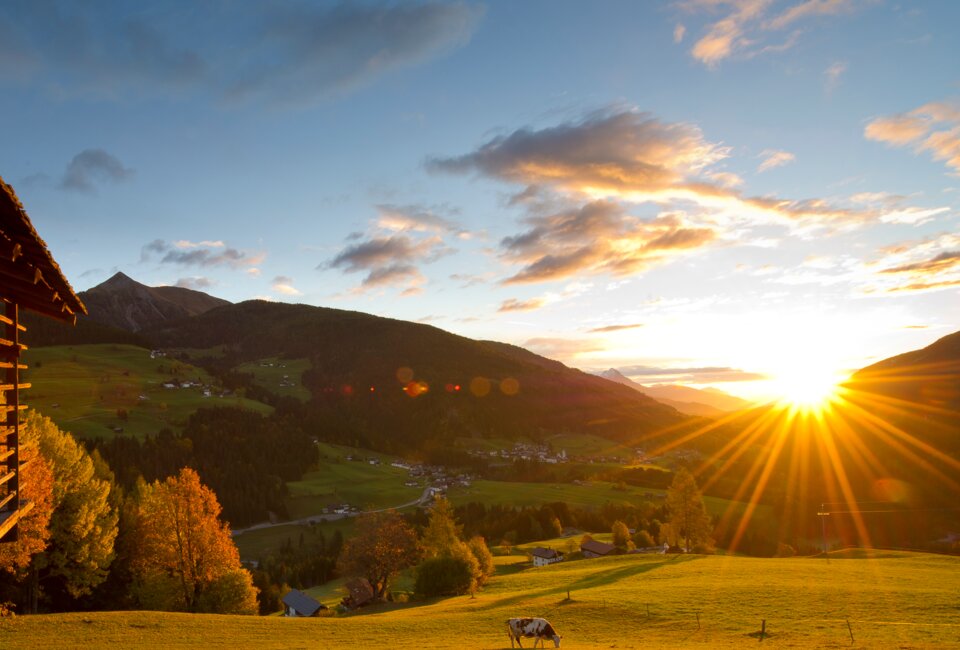 What do you want to discover?