Food & Beverage
Sillianer Hütte
Als westlichste Schutzhütte des Karnischen Hauptkammes ist die Sillianer Hütte. Sie ist Ausgangs- und Endpunkt des Karnischen Höhenweges 403 (Friedensweg - Via della Pace).
Neben der Funktion als Stützpunkthütte des Österr. Südalpen - Weitwanderweges Nr.03 (Sillian - Karawankenweg - Radkersburg), des Europäischen Fernwanderweges 10 und des Europäischen Weitwanderweges Via Alpina ist die Sillianer Hütte auch ein beliebtes Ausflugsziel für Gäste und Einheimische des gesamten Hochpustertales.
In der näheren Umgebung des Schutzhauses führen gut markierte Wege zum Heimkehrerkreuz 2273m, Helmgipfel 2433m, Hornischeck 2551m, Hollbrucker Eck 2573m, zum Kriegerfriedhof Hochgränten und zu vielen anderen, lohnenden Zielen.
Well on your way to holiday joy
Contact & getting here
Find and book a suitable accommodation in the World of Mountains & Lakes!
Location and how to find us
The Lesachtal holiday region lies in the Austrian province of Carinthia, directly next to the Italian border.
Plan your journey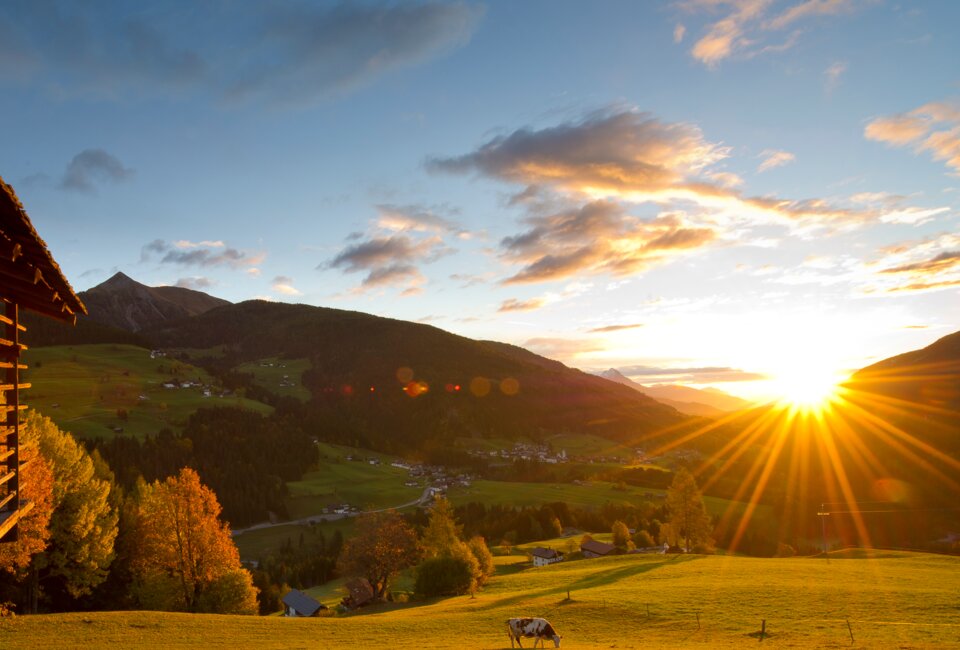 What do you want to discover?