Food & Beverage
Rifugio Marinelli (IT)
Das Rifugio Marinelli (2.120 m) liegt südlich der Hohen Warte, dem höchsten Berg der Karnischen Alpen auf einer
natürlichen Aussichtsplattform: von den Friulanischen Dolomiten bis zum Triglav reicht der Blick! Die Hütte ist weithin
für die köstlichen, regionalen Spezialitäten und die reichhaltige Weinauswahl bekannt. Sie verfügt über 50 Schlafplätze,
teilweise in Mehrbettzimmer, teilweise in Bergsteigerlagern.
Von der Wolayerseehütte erreicht man die Marinelli-Hütte entweder über den Sentiero Spinotti ( 2 h) oder über das Rifugio
Tolazzi (3 h), vom Plöckenpass in 3,5 h.

Geöffnet: 7 - 22 h
Öffnungszeiten: Mitte Juni - Ende September/Anfang Oktober

Well on your way to holiday joy
Contact & getting here
Find and book a suitable accommodation in the World of Mountains & Lakes!
Location and how to find us
The Lesachtal holiday region lies in the Austrian province of Carinthia, directly next to the Italian border.
Plan your journey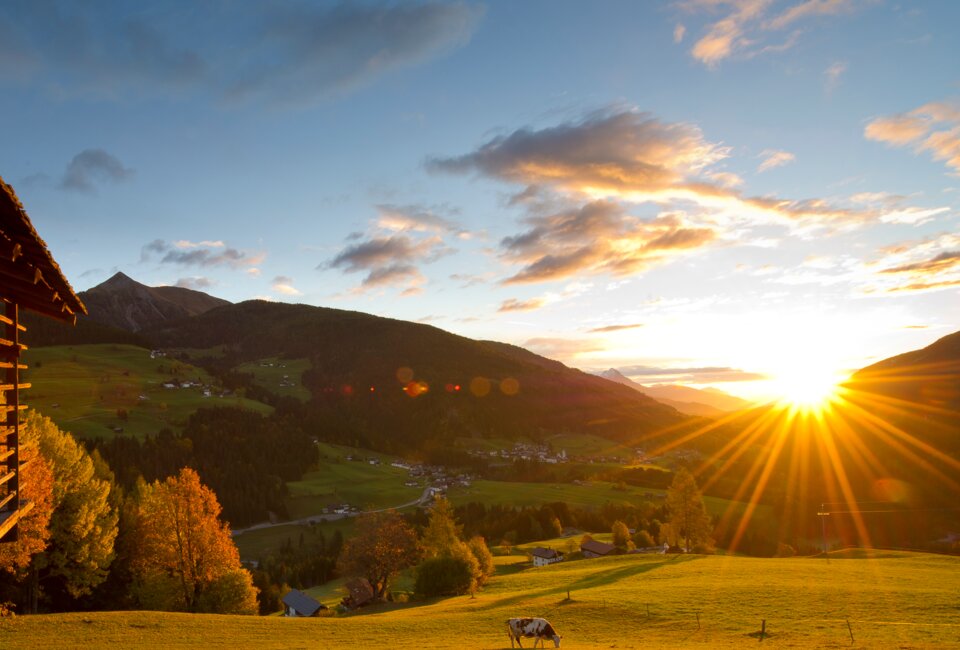 What do you want to discover?