Food & Beverage
Hochweisssteinhaus
Das Hochweißstein Haus ist eine ÖAV ALpenvereinshütte der Sektion Austria. Wir haben für Ihren Hunger Hausmannskost und Vollwertiges, für den Durst selbstgemachte Säfte, Kräutertees und offenes Weizenbier, für den G´lust einen traumhaften Apfelstrudel, ein besonderes Schnapsl und eine beachtenswerte Weinauswahl. Für Ihre Tourenplanung stellen wir gerne unsere Erfahrung als langjärhige Hüttenbewirtschafter, als Gipfel- und Tourenkenner zur Verfügung. Auf der Hütte können Sie in 40 Lager und 12 Zimmerlager übernachten. Vom Tal aus erreichen Sie die Hütte in ca. 1,5 Stunden vom Parkplatz im Frohntal.
Schöne Tourenziele:
Mt. Peralba, Mt. Avanza, Raudenspitze, Torkaspitze - alle in 2-3 Stunden von der Hütte weg erreichbar. Machen Sie einen Spaziergang über den Hangweg zum Luggauer Thörl - Sie werden über die Blumenpracht staunen! Vielleicht möchten Ihre Kinder in dieser Zeit am völlig ungefährlichen Bach spielen.
Klettersteige: Mt. Peralba, Mt. Chiadenis, Überschreitung Raudenspitze - Edigon - Steinwand -Obergailer Tal; Verschiedene eingerichtete Klettertouren im 3. bis 6. Schwierigkeitsgrad.
Well on your way to holiday joy
Contact & getting here
Find and book a suitable accommodation in the World of Mountains & Lakes!
Location and how to find us
The Lesachtal holiday region lies in the Austrian province of Carinthia, directly next to the Italian border.
Plan your journey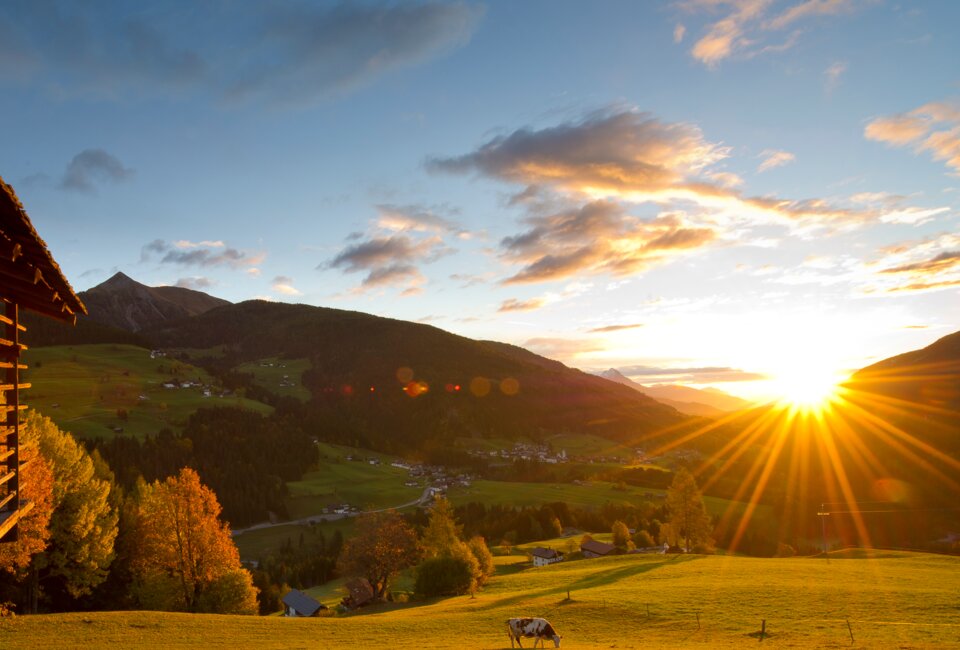 What do you want to discover?