Heilkraft Wasserfall Klettersteig
Level of difficulty:
Medium
3.5 km

Distance

1.8 h

Duration

1146 vm

Lowest elevation

1349 vm

Highest elevation

210 vm

210 vm
Heilkraft Wasserfall Klettersteig
Der Klettersteig verläuft entlang des Heilkraft-Wasserfalles, an den oft nassen und erdigen Uferfelsen. Eine kurze Rinne mit dem tosenden Wasserfall im Rücken ist C, sonst ist der Klettersteig eher einfacher Natur. Landschaftlich beschaulich und bis auf das rauschende Wasser schön ruhig, für Einsamkeitsliebhaber ein Der Steig ist gut mit Stahlseil und Klammern gesichert.
A first glimpse
Some impressions of the tour
Vom Parkplatz geht man bei der "Bienentankstelle" auf dem Schotterweg taleinwärts. Bei einer Abzweigung rechts in Richtung Wasserfall/Goldcamp abbiegen. Beim Goldcamp verlässt man die Schotterstraße und geht auf dem Weg gerade weiter, zweigt dann aber links aufwärts in Richtung Wasserfall ab. Man kommt zu einer Plattform direkt am Wasser, dort beginnt der Klettersteig. Der Klettersteig ist großteils A/B, nur an manchen Stellen ist er etwas schwieriger B/C.
Nach dem Klettersteig gibt es noch die Möglichkeit weiter auf den Gamskogel zu wandern.
Abstieg:
Vom Ausstieg auf dem Schotterweg zurück zum Ausgangspunkt.
Location and how to find us
The Lesachtal holiday region lies in the Austrian province of Carinthia, directly next to the Italian border.
Plan your journey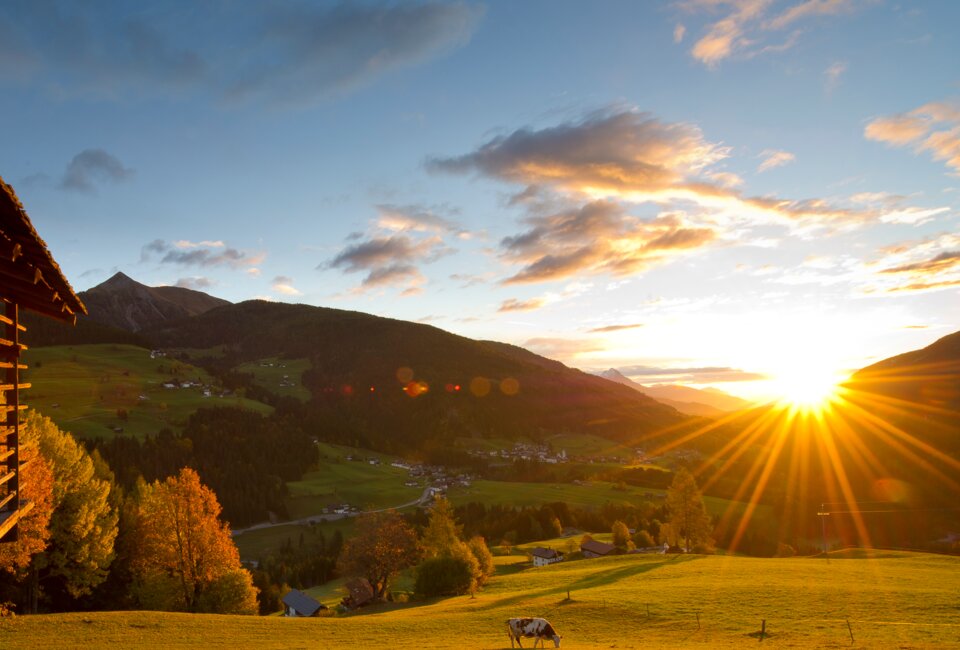 What do you want to discover?