Lesachtal

18/06/ - 01/10/2022

Monday to Sunday
-

Food & Beverage
Porzehütte
Anstieg von Obertilliach über das Tilliacher Tal, ca 2 Stunden vom Klapfsee (Schranke) über Schotterstraße ca 45 Minuten. Für Kinder und Senioren leicht erreichbar. Ganztägig warme Küche!
Schöne Tourenziele und Klettersteige:
Porze (2.589 m) über Tilliacher Joch und den ostseitigen Klettersteig
oder über die Porzescharte und den westseitigen (kürzeren) Klettersteig.
Gehzeit auf beiden Routen ca. 2,5 h ab der Hütte - nur für Geübte!
Bärenbadegg (2.430 m) ca. 1 1/4 h dem Karnischen Höhenweg in östlicher
Richtung folgend, Spitzköfele (2.314 m) weitere 1 1/2 h ab dem Bärenbadegg.
Über die Porzescharte und das Wildkarlegg in Richtung Filmoor-Standschützenhütte
am anspruchsvolleren, Klettersteig "Corrado d'Ambros" ca. 3 h.
Über das Tilliacher Joch auf einer alten Militärstraße hinunter ins "Val Visdende"
und wieder zurück zur Hütte - Gehzeit hin und retour ca. 6 h.
Öffnungszeiten
Ende Juni bis Ende Sept.
Öffnungszeiten: 07:00 bis 22:00 Uhr
Warme Küche: ganztags
Fremdsprachen:
Italienisch
Englisch
Sitzplätze
Innen: 60
Garten: 50
Zahlungsmöglichkeiten:
Barzahlung
Well on your way to holiday joy
Contact & getting here
Find and book a suitable accommodation in the World of Mountains & Lakes!
Location and how to find us
The Lesachtal holiday region lies in the Austrian province of Carinthia, directly next to the Italian border.
Plan your journey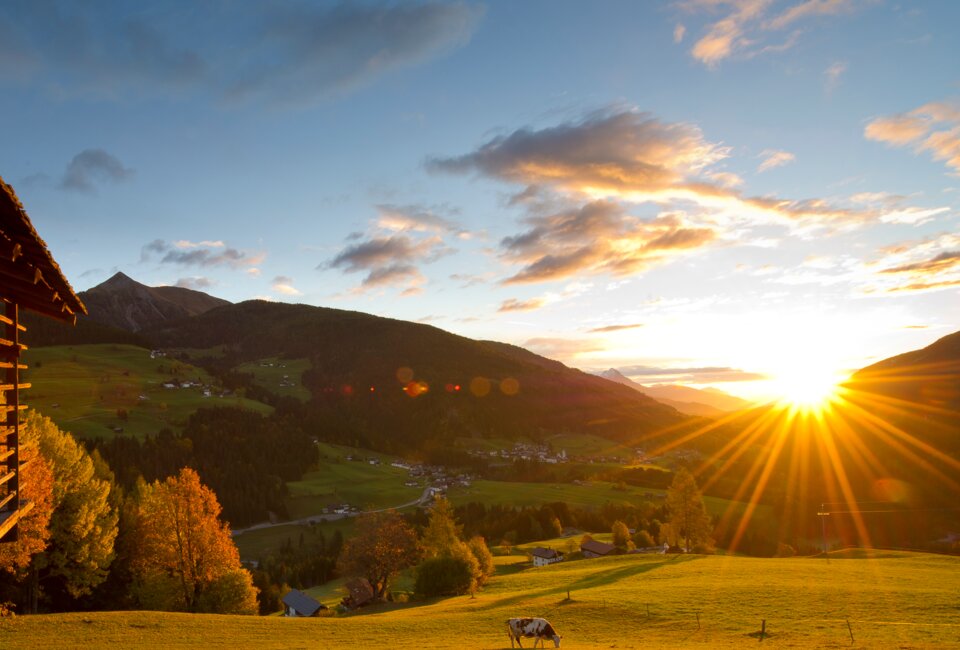 What do you want to discover?